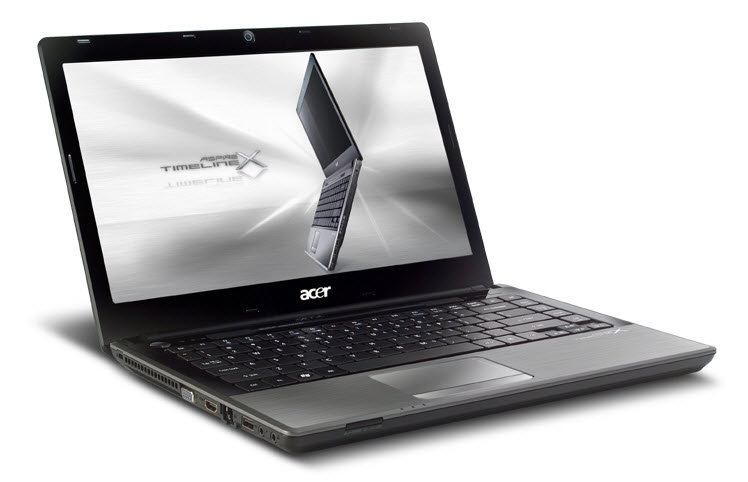 Acer has launched its latest TimelineX laptop, the Aspire TimelineX 4820TG. This one will be targeted at buyers who are looking for a reliable laptop that they can perform their work on. Though, it is not the thinnest laptop around, it still is one of the slimmest around.
Acer has recently unveiled its latest offering, the Aspire TimelineX 4820TG. It is powered by a 2.4GHz Intel Core i5 M520 CPU and is equipped with a 4GB of DDR3 RAM. It works on a dedicated ATI Mobility Radeon HD 5650 with 1GB of memory.
The Acer TimelineX 4820TG has recently been launched into the market. With a weight of 2.2kg, it runs fast and comes with a battery that can last for three hours and 20 minutes. It comes with a 14-inch LCD screen that has wide horizontal and vertical viewing angles. Overall, the Acer TimelineX 4820TG is a really nice notebook, perfect for those who are constantly on the move.